Back by popular demand!
Celebrate an Old Fashioned Christmas with Holiday Standards & Sacred Songs!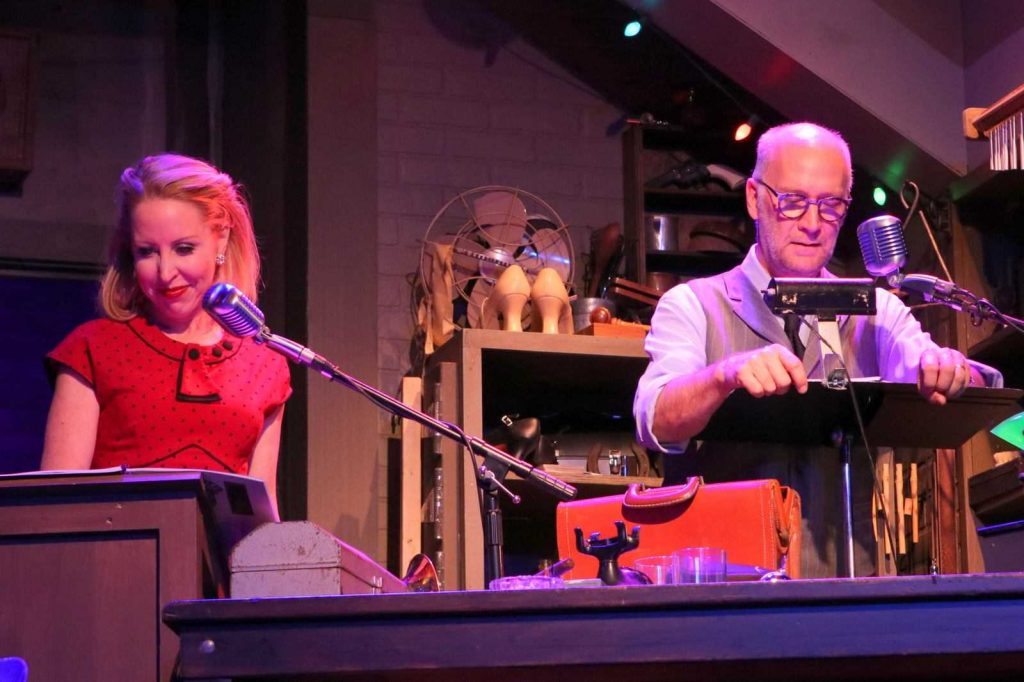 Wednesday, December 5th at 7:30pm
Thursday, December 6th at 2:00pm
Thursday, December 6th at 7:30pm
Friday, December 7th at 7:30pm
Saturday, December 8th at 7:30pm
An Ivoryton Playhouse Christmas Hour with David Pittsinger and Friends
World renowned artist David Pittsinger will be performing his heart warming holiday show, "The Ivoryton Playhouse Christmas Hour" from December 5th through 8th at the Ivoryton Playhouse.
An old fashioned Christmas celebration of hol
iday standards and sacred songs, the evening will feature David with his wife, Patricia Schuman, son Richard, Carly Callahan, Ryan Bloomquist and Anna Fagan.
Set in a 1940s radio station, the show will take you back to the days when the radio had pride of place in the living room and the family gathered round in the evening to listen to their favorite shows. Baby, it's gonna be cold outside so come on down to the Ivoryton Playhouse to warm your heart with music we all know and love.
These concerts are to benefit the 106 year old Playhouse to further its mission to provide entertainment, education and cultural experiences to the residents and visitors to our community.
Tickets are $50 adult/ $45 senior/ $22 student and $17 child. Performance times are 7:30pm with a 2pm matinee on Thursday, December 6th.  Groups of 10 or more ticket price is $35.
Seating is limited; please call the theatre box office at 860.767.7318 or visit our website at www.ivorytonplayhouse.org to reserve your seat for these very special events